---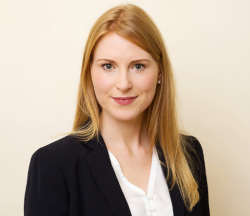 A commercial solicitor specialising in debt recovery and is our head debt recovery solicitor, Sarah provides advice to businesses across a broad range of industry sectors on the control, management and recovery of debt.
Working in partnership with you, Sarah assists clients to optimise your debt collection whether you are based in Ireland or abroad.
If you find your business involved in a contractual dispute or in other commercial difficulties leaving you with unpaid debts, Sarah can work with you to provide solutions to your debt recovery problems giving you the resolution you need.
Sarah holds a Bachelor of Laws from the University of Limerick, a Certificate in Commercial Contracts from the Law Society of Ireland and a Diploma in Strategy and Innovation from the Irish Management Institute.  Sarah is also admitted as a solicitor in England and Wales.
To contact Sarah you can email her at sw@carlislesolicitors.ie or phone 00353 1 649 9900.